I serve these as a variation to rice or pasta.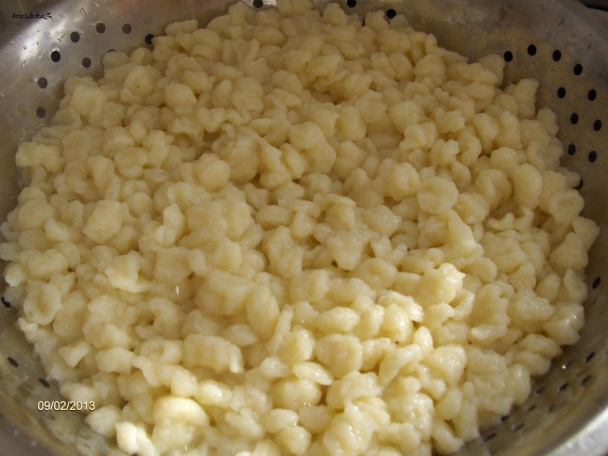 400g flour
4 eggs (200g)
1 tsp salt
200ml water
Mix all ingredients together. It should be a runny consistency.
Let it rest for 10-30 min so that the flour has time to swell.
Bring a big pot of water to boil and using this special sieve below push the dough trough it creating small gnocchi.
They are ready when they start to float to the surface 3-5 mins. Pour them out through a fine sieve and run some cold water through them so that they don't stick. You can put them in a bowl with a knob  of butter before serving.